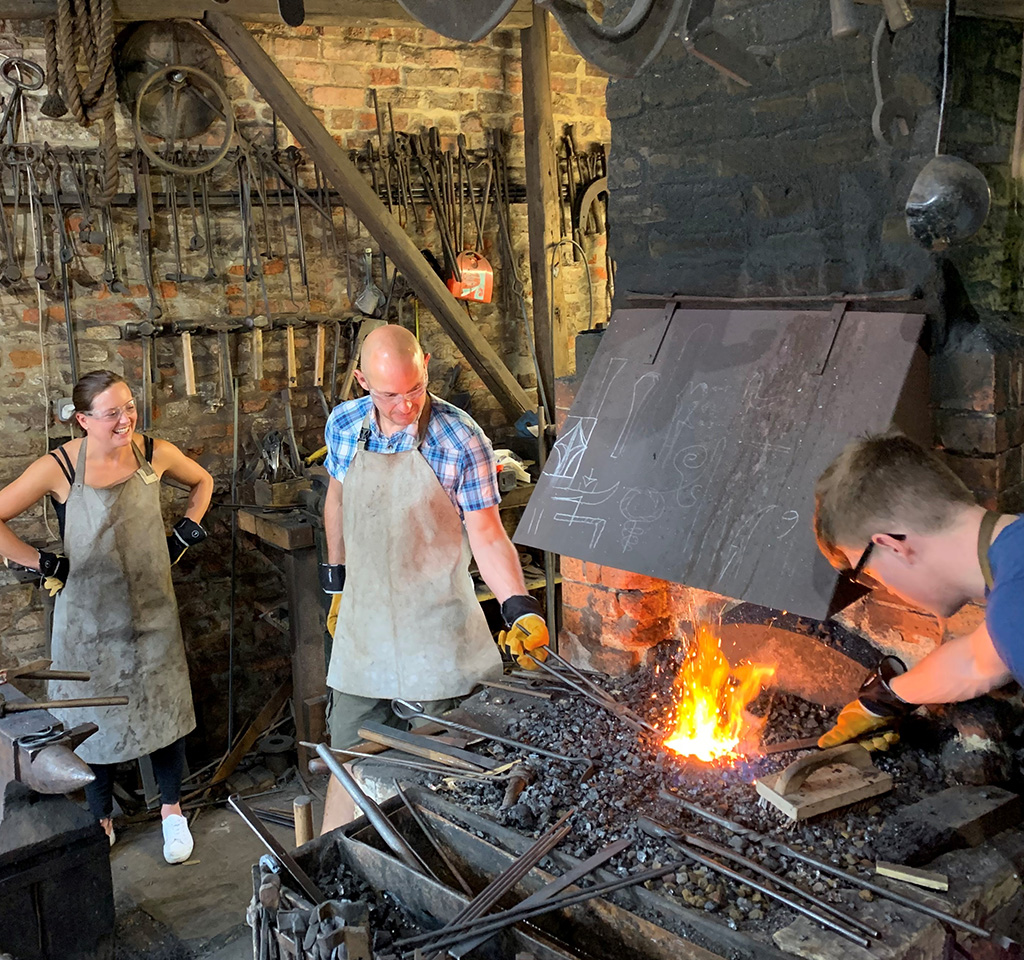 Book a Blacksmithing Experience with Chain Bridge Forge
Book a blacksmithing experience day with us for your team building day, educational trip, private event or special occasion (such as Father's Day, Mother's Day, Birthdays and anniversaries).
We could even come to you with our new portable forge. Just ask for details.
About our Experience Days
Learn traditional blacksmithing skills and experience a half or full day with your friends, family or colleagues in Chain Bridge Forge.
Learn new blacksmithing techniques at a basic, intermediate or advanced level from our skilled blacksmith. During your session, you'll all complete your own pieces of ironwork to take home.
Enjoy striking the iron while it's hot – a great way to de-stress from a hectic lifestyle!
Use the contact form to send your enquiry or email chainbridgeforge@gmail.com
We have just spent the most enjoyable morning learning some basics of black smithing. A fabulous experience & appreciate the skills of the black smith. Fabulous value & came home with some wonderful memories we made. Ryan was brilliant. Thank you.
We had a fantastic experience here, making coat hooks under the capable and friendly instruction of Jay and Geoff. Definitely a memorable experience and we would thoroughly recommend.
I would absolutely recommend Chain Bridge Forge as an experience. I turn 40 this year and doing some actual blacksmithing is part of my bucket list, so was perfect. Ryan was a superb guide and begot for how to actually work iron. I WILL be going back to do some more work. In the meantime I'm off to toast marshmallows with my personally handmade toasting fork 😊
Would highly reccomend Chain Bridge Forge. We spent a lovely morning watching my husband and grandson making a hook. The guys here are so kind and helpful thank you so much! 😊
Buy this experience day as a voucher. The perfect gift for friends and family.
Available from £80